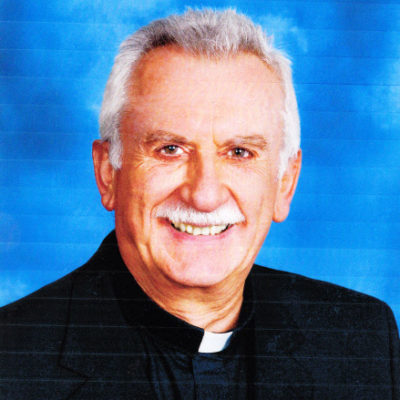 Fr. Dino Vanin
REVEREND DINO VANIN, PIME was born in Cendon di Silea, Province of Treviso, Italy in 1946. He entered the PIME Seminary at Treviso at the tender age of eleven. He came to the U.S. in 1968, studying Theology at Darlington Major Seminary in New Jersey. He has an MA in Secondary School Administration from Seton Hall University. Ordained in 1972, he served as an administrator, teacher, rector and principal at the PIME High School Seminary in Newark, Ohio before being sent to the missions of Thailand, where he served for six years. He is currently the Treasurer of the U.S. Region of PIME in Detroit. On December 16, 2018 he was installed as Pastor of San Francesco Catholic Church in Clinton Township, MI. Every week he takes some time off from his parish ministry to do some administrative work at PIME headquarters in Detroit. Due to his increased workload at the parish while continuing as Treasurer of the U. S. Region of PIME and as counselor and spiritual director, he spends any time left doing a little woodworking.
Lisa Marino, Parish Secretary
Lisa has been the secretary at San Francesco Parish for 20 years. If you need any assistance to book baptisms, weddings, mass intentions, etc… or would like to become a member of the parish, or have any questions please call our rectory office.
Ann Burrell, CCD Coordinator
Mrs. Burrell has been our Catechism coordinator for 15 years. She is also the President of the Parish Council, one of our Dinner Dance Committee volunteers and a member of our San Francesco Orphans Club.
The Catechism Program runs every Tuesday from September to May from 5:00pm to 6:15pm. Grades 1-8. For more information call Mrs. Burrell @ (586) 242-1981.